Travelcloud
Web Application
Cloud-based Travel
Nolte partnered with Matt Woods of Travelcloud to produce a web based application that empowered travelers to easily book flights and stays at luxury resorts across the world.
Overview
While Travelcloud had a product that was in production there had been many performance issues related to the products architecture that did not empower the Travelcloud stakeholders to utilize the platform. In the discovery stages we learned that the platform would require an overhaul we helped reimagine the platform with Travelcloud's founder.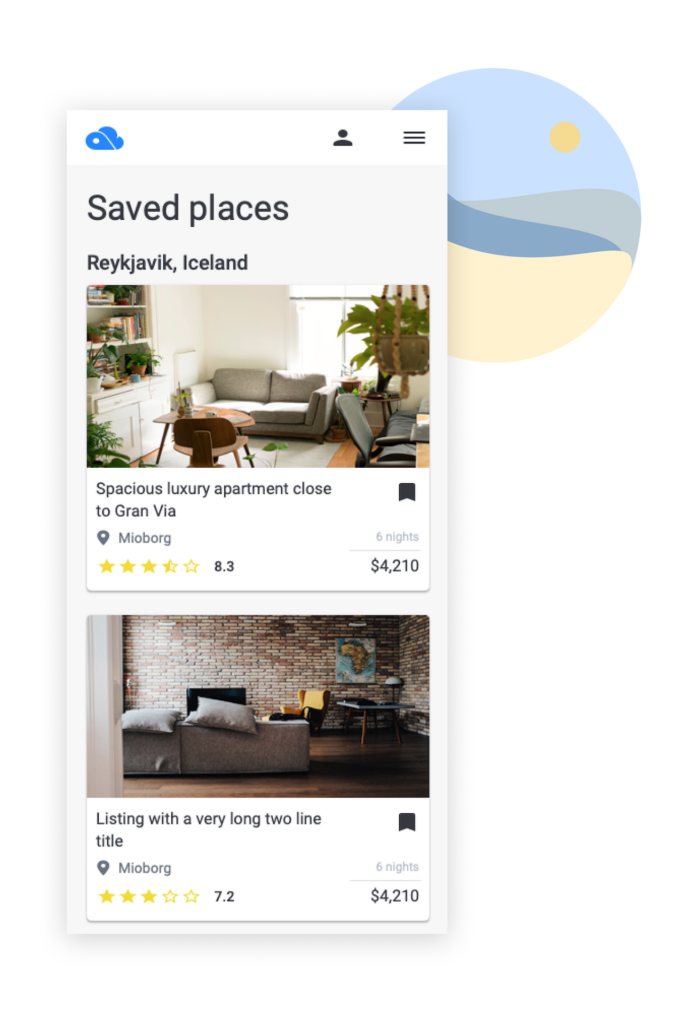 The Challenge
During the discovery phase, Nolte audited the existing product and detected core design and architectural issues. Given there were aspects to fix and features to develop we needed to define a framework for collective alignment on the project to ensure expectations were met across all relevant stakeholders.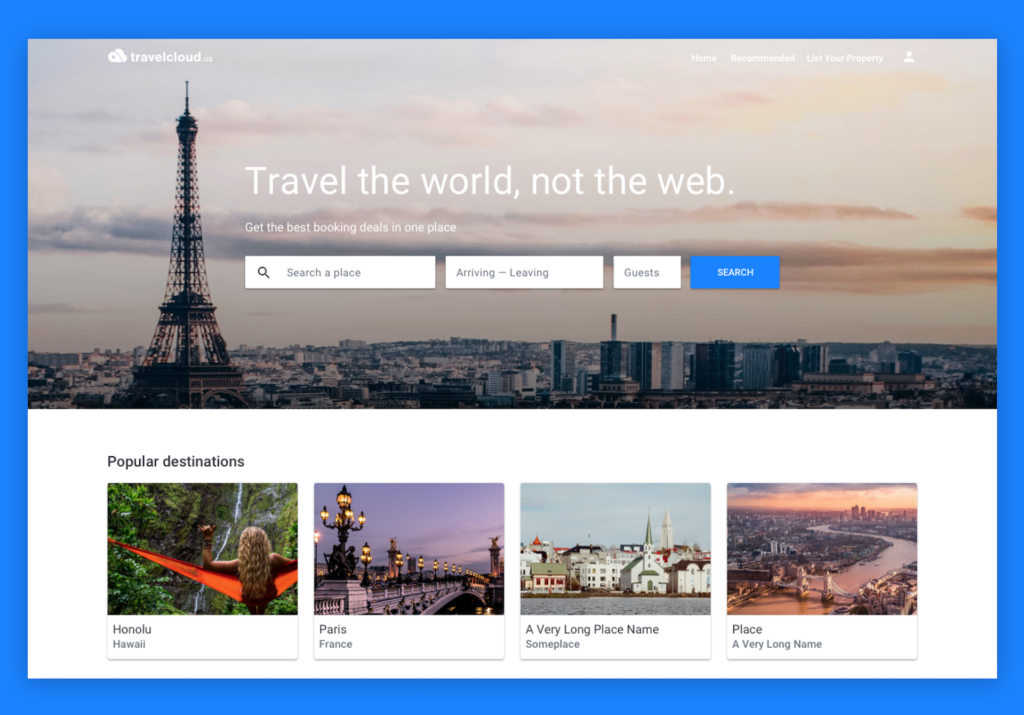 The Journey
Over a period of roughly 3 months Nolte worked to audit the existing product and leverage the findings to define the first production ready product. We worked collaboratively with Travelcloud stakeholders, Booking.com, and Skyscanner.com to integrate the 3rd party engines that powered Travelcloud search capabilities and listing inventory.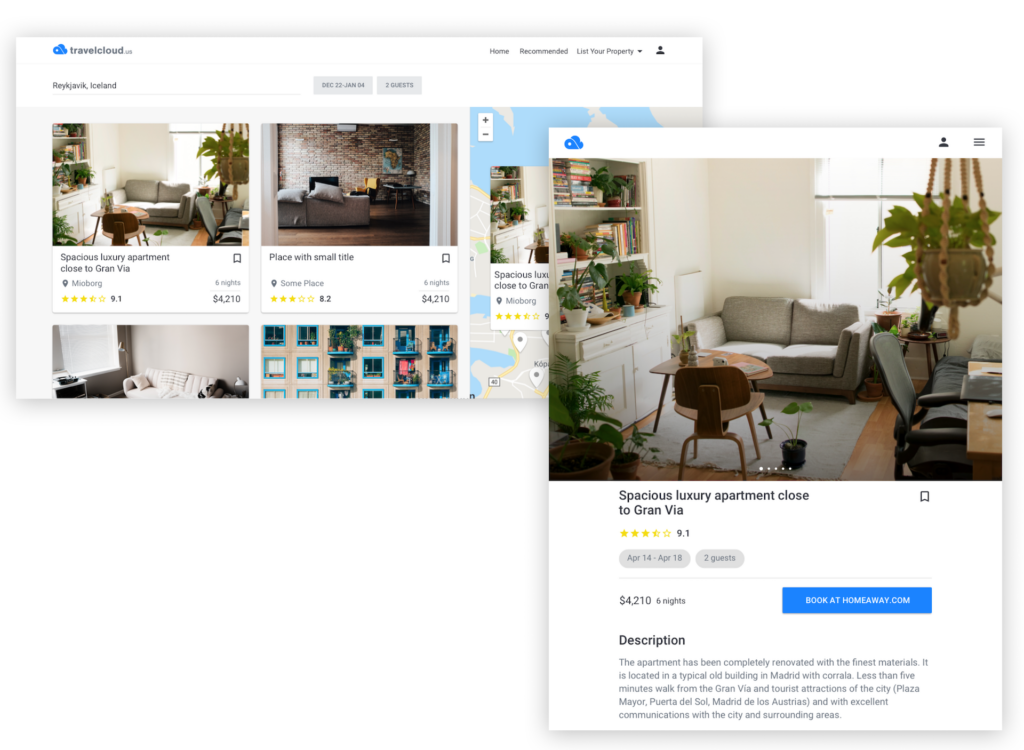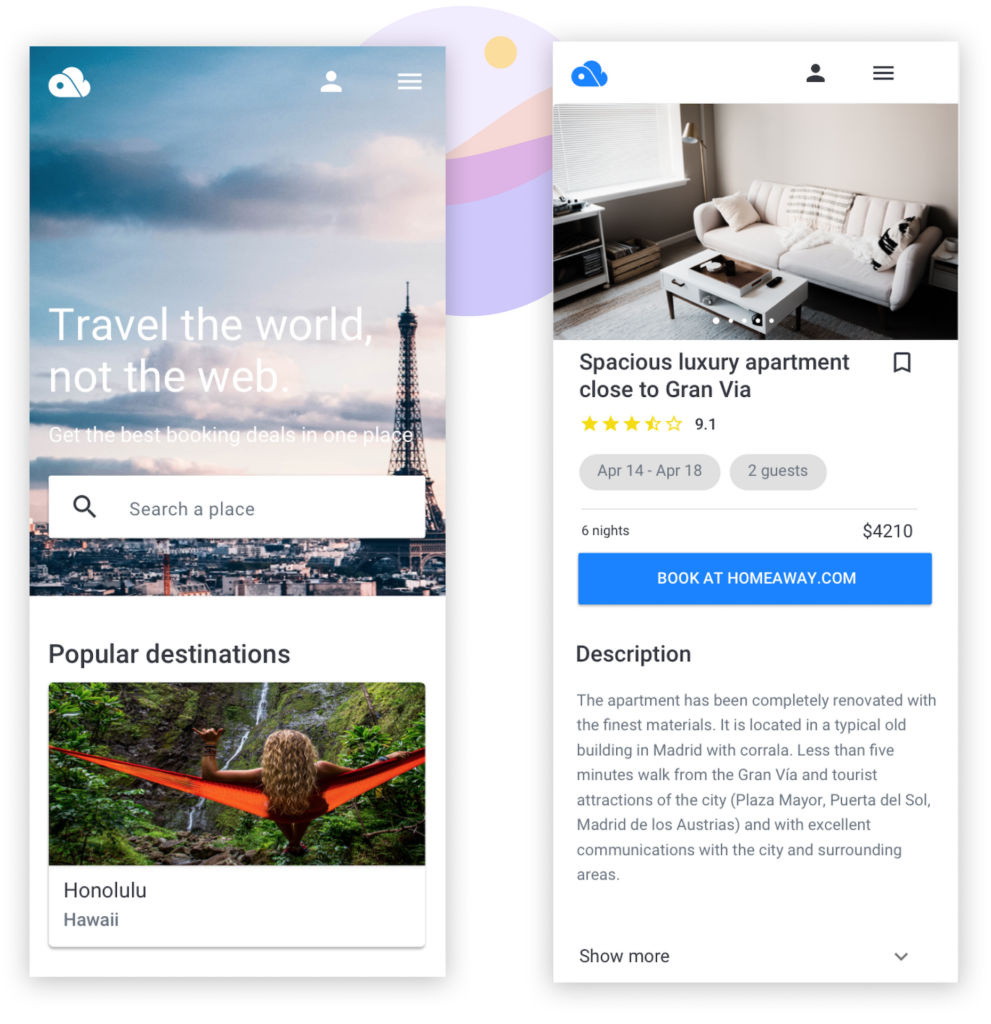 Travelcloud experienced improved performance, maintainability resulting in better relationships with the booking partners which were integral to Travelclouds success.
The Solution
Nolte leveraged Material Design by Google to rapidly create the product user experience and user interface with a reimagined brand. Powered by a JavaScript backend we created HomeAway, Booking.com, and Skyscanner integrations to enable an API which provided end-users to a fast and accessible experience.